Working to the highest international standards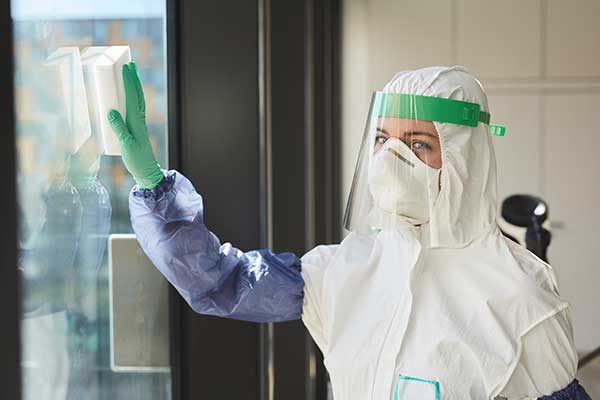 Cleanrooms are unique, tightly controlled environments which need to be maintained at the very highest level of cleanliness. This may vary depending on the type of Cleanroom, and the industry to which it is associated. . As members of the Cleanroom Society of Ireland, we make precision cleaning a central focus of our services together with our team of experienced cleanroom cleaning specialists.  We have many years of experience in the area of cleanroom cleaning and hygiene, and we are accredited with ISO 9001:2000 and ISO 14001:2015 quality management systems, which makes us the hygiene and sanitation partner you can rely on.
Clean Habit's team of technicians are available to clean your cleanroom according to your frequency and maintenance protocol. Our cleaning activities can be supplemental to your own in-house program or Clean Habit can deal with all of the cleaning requirements of your cleanroom. Equipment and chemicals will be in-line with the clients requirements. Disinfection and sanitization routines are matched to dovetail with your existing protocols.
You can have confidence that our technicians are fully trained in safety procedures and essential cleanroom procedures, including proper gowning and cleaning techniques. Our credibility, proven track record, and excellent client references speak highly of our ability to deliver outstanding service in controlled environments. Let us help you to achieve regulatory compliance and sustained contamination control by means of our quality cleanroom services!